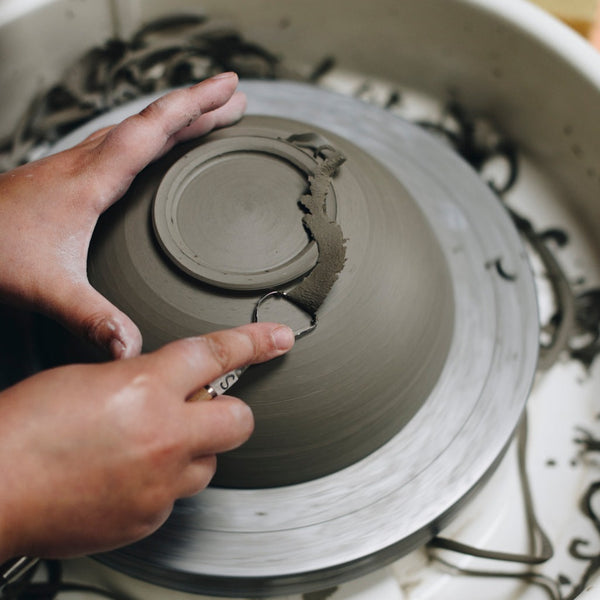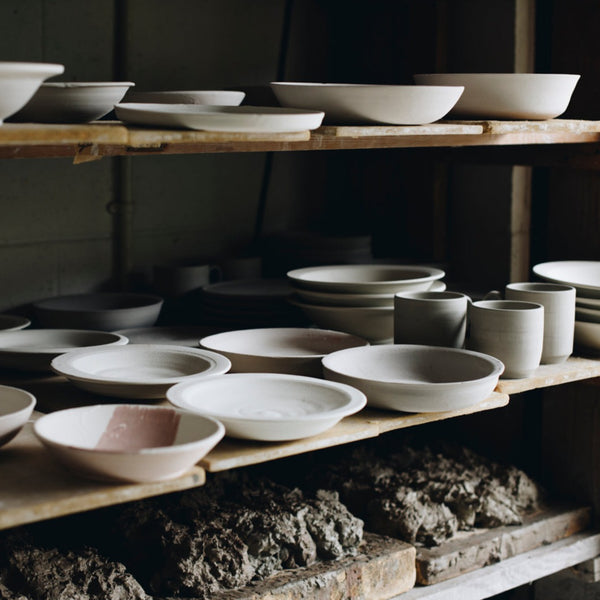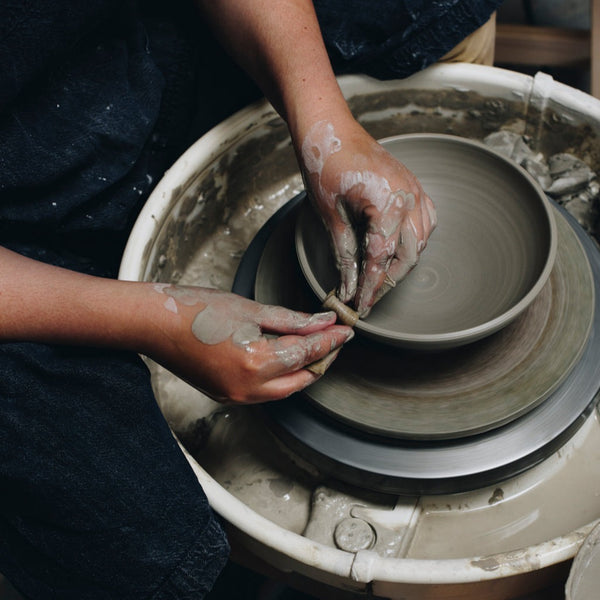 Improvers Intensive
Mon - Thurs 10-4 | 4 DAYS+ | INTERMEDIATE
About the Class
This intensive four-day course is a great way to focus on improving your throwing, learning new skills, and making bigger and better pots.  With plenty of time for questions and one-to-one learning. On Monday you work on the basics and your core technique, improving height with cylinders, developing these into bottle forms collaring them in. Tuesday is spent mastering flatware with plates and serving bowls, working on scaling up your pieces. Wednesday is a chance to work on your projects the hardest thing is deciding what to make. Project ideas include learning lids, and pulling handles. Thursday is spent trimming down pots and making them your own. The glazing class is the following week.
You will need to have completed a beginner's course ( at any studio ) before attending this intermediate-level course. As a guide, I recommend that you feel comfortable centring the clay most of the time.
The cost of the class includes all materials and you will be able to choose your best 12 pots to fire and finish with glaze. We offer each student a potter's wheel, a potter's apron, the studio stoneware clay blend, and access to all our in-house glazes. You have the option of firing more pots for £10 per extra piece. 
The class is for adults only and a maximum of 8 people. 
When
The next course will be Spring 2024, use the green "email when available" button to receive an email alert when the new dates are released.

About the Teacher
Jess Jos : )
Where
All classes are taught at my studio on Stepney City Farm, London, E1 3DG
Cancellation Policy
A full refund can only be given within 14 days from the initial date of booking. You can reschedule your class provided I am given at least 7 days' notice before your class date. Regrettably, I am unable to change any bookings if LESS than 7 days' notice is given.