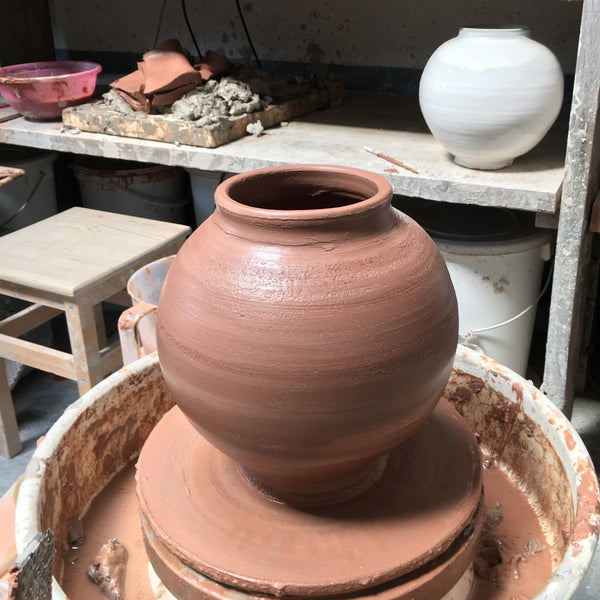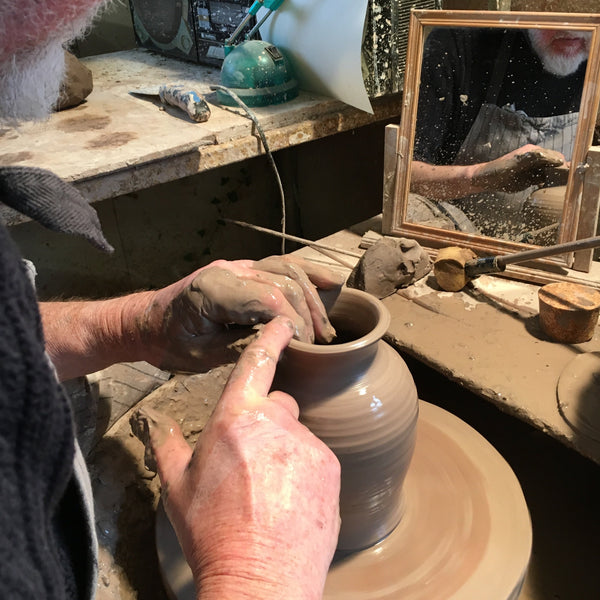 Moon Jars - Tony Joslin
SATURDAY AND SUNDAY 10-4 PM | 2 DAYS | ADVANCED LEVEL
About the Class
This is a rare chance to advance your throwing skills over an intensive weekend with veteran potter Tony Joslin. The course is for students who would like to try new shapes under expert guidance. Learning will be through demonstration of the techniques and then there will be a chance for you to try them for yourself. There will also be guidance on making larger forms. Each course is focused on an advanced shape with time for individual attention. 
This course is aimed at the intermediate to the advanced level student and it is recommended that you can centre the clay. Skills taught include throwing small one-part and larger two-part moon jars, how to join, and other applications of new techniques.
The cost of your materials and tools are included in the course price and you will be able to choose your best 4 pots to bisque fire. You have the option of firing more pots for £10 per extra piece. Your bisque (once-fired) pots will be ready to collect about 10 days after your course. We can glaze them for you in our studio speckled white glaze for you or you can collect your pots bisque fired to glaze yourself.
All classes are for adults only and a maximum of 8 people. 
When
Saturday and Sunday, 10 am-4 pm.
About the Teacher
This is taught by veteran potter, Tony Joslin. Tony has been a studio potter for over 40 years and is based in the New Forest. We always welcome his trips to London where he imparts his years of experience in studio pottery. He has developed glazes and techniques particular to the traditions of studio pottery, including one of the best-loved glaze combinations here at Jess Jos Pottery.
If you have any questions about this course please email tony.joslin@gmail.com
Where
All classes are taught at our studio on Stepney City Farm, London, E1 3DG
Cancellation Policy
A full refund can only be given within 14 days from the initial date of booking. You can reschedule your class provided I am given at least 7 days' notice before your class date. Regrettably, I am unable to change any bookings if LESS than 7 days' notice is given.